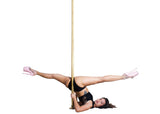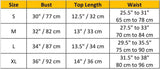 Dahlia Pole Set
Dahlia - a flower symbolising positivity. It is a flower that carries the meaning of finding inner strength, standing out from the crowd while remaining graceful.
The Dahlia Pole Set was created with the mission of giving you a starter pole set - giving you the protection, while you stand graceful on the dance floor, finding your inner strength in Pole. 
Begin your Pole Journey, with Dahlia, with Bleiz.
Model: @amandapole.starfire
Size: S